Georgia Entertainer for Hire
100% clean comedy, juggling and magic show. Enjoy a truly refreshing, one of a kind, interactive comedy performance that happens as much off stage as it does on.
Nationally-touring Juggler, Magician and Comedian Paul Miller has recently performed in: Cleveland, Duluth, McDonough, Savannah, GA and other cities.
Recent Reviews from Georgia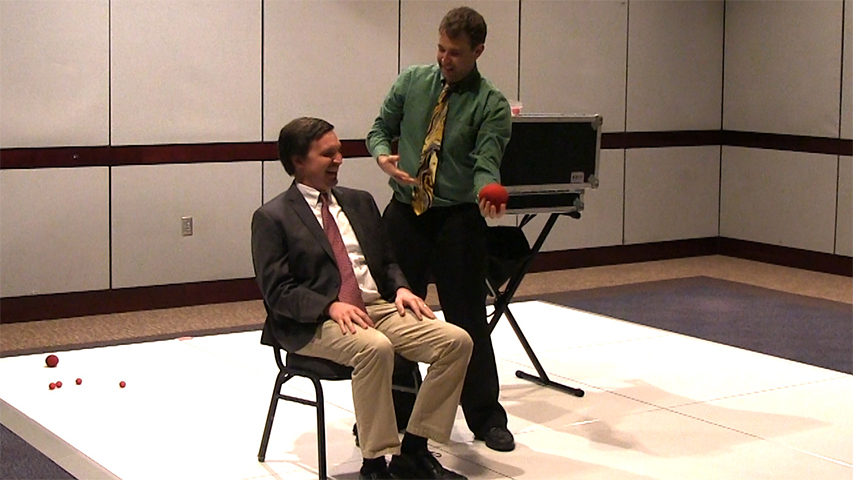 Office Christmas Party in Duluth, GA
We were very pleased with Paul. He involved the entire crowd and was truly funny. He kept everyone laughing and that is a huge thing for our group. We would recommend him for sure to anyone we knew having a party. Thanks again Paul for a great time!"
- Event Planner, Southeast Culvert, Inc.
Children's Ministry Celebration in McDonough, GA
Paul Miller did an excellent job of engaging the audience. Even the most solemn and serious individuals were laughing and smiling."
- Children's Pastor, Eagles Landing First Baptist Church