Ohio Entertainer for Hire
Enjoy a truly refreshing and interactive comedy performance that happens as much off stage as it does on. Paul's inviting demeanor and quick wit keeps audience interactions, and the laughs, rolling. Experience one-of-a-kind, never-happen-again moments as balls get tossed, balloons get blown, and magic takes your breath away. This performance is as much comedy show as it is a team building party.
Nationally-touring Juggler, Magician and Comedian Paul Miller has recently performed in: Akron, Bethel, Dover, Dundee, Mansfield, Millersburg, Sugarcreek, Walnut Creek, OH and other cities.
Upcoming Schedule
| | | |
| --- | --- | --- |
| 12/22/2017 | Millersburg, OH | Company Christmas Banquet |
Recent Reviews from Ohio
Company Christmas banquet in Sugarcreek, OH
Everything went great. Paul Miller was great. All of the guys absolutely loved him. I really appreciate the clean act and way he conducted himself. I have already referred him to a couple other businesses. Thanks again."
- Office Manager, Ivan Weaver Construction
Winter Event in Millersburg, OH
We are very pleased with our selection of Paul Miller. He was prompt! He even came over beforehand when requested to help with audio setup. Paul was professional in his dress and courteous in his personality. He had an approachable demeanor, and made connections with the "tired" audience (some had been up since 4:00 am). Paul entertained with variety: juggling, magic, crowd participation. The audience loved the 100% clean and wholesome program. Thank you!"
- Executive Assistant, Mullet Cabinet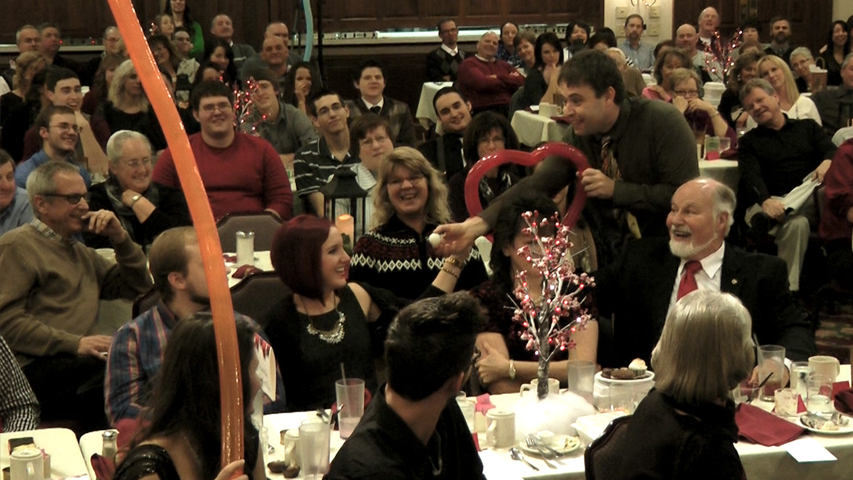 Christmas Banquet in Akron, OH
Paul Miller did a wonderful job for our company. He was on time, professional and very personable. We ask for clean comedy and he did just that. We have struggled in the past to get our employees involved and enjoying our entertainment, but this year I have heard nothing but praise. We actually had someone ask how to contact him for a show at the company that they work for."
- Secretary, HRM Enterprises Inc
Company Christmas Banquet in Dover, OH
We enjoyed Paul Miller very much. Very prompt and professional and good clean fun. Very funny. We will be using him again sometime in the future."
- Special Projects Coordinator, ProVia Door Inc
Staff Event in Bethel, OH
The entertainment went great. Everyone enjoyed Paul Miller's program."
- Superintendent, US Grant Career Center
Christmas Party in Walnut Creek, OH
We had a wonderful time with Paul Miller! He had the knack of picking certain persons to volunteer that made things even funnier - great facial expressions and the ability to respond immediately with a funny one-liner! I have had very positive feedback from all the employees who thoroughly enjoyed the evening. For those of us planning the evening, he made it complete! I am not sure how we are going to top this for next year."
- Office Manager, Mast Trucking, Inc.
Christmas Party in Dundee, OH
We had such a good time at the banquet! Paul Miller did a very good job and we would recommend him to anyone, we were very pleased."
- Party Organizer, Southwood Lumber & Pallet