Wisconsin Entertainer for Hire
100% clean comedy, juggling and magic show. Enjoy a truly refreshing, one of a kind, interactive comedy performance that happens as much off stage as it does on.
Nationally-touring Juggler, Magician and Comedian Paul Miller has recently performed in: Dresser, Portage, Wisconsin Dells, WI and other cities.
Recent Reviews from Wisconsin
Company Meeting in Portage, WI
We had Paul Miller at our annual safety meeting. He was absolutely amazing! A wonderful entertainer, and a very good juggler. I don't see how anyone could ever be disappointed in his performance. Thanks, Paul!"
- President, Arbor Green, Inc.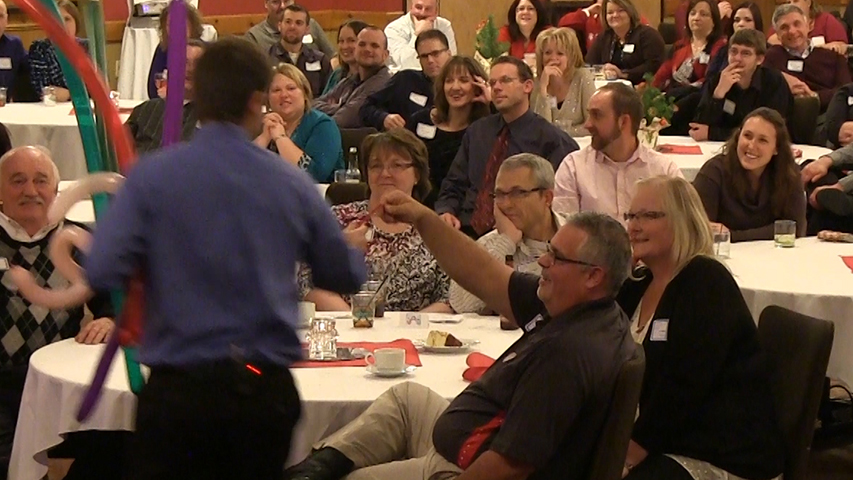 Company Holiday Party in Wisconsin Dells, WI
Paul Miller was great. Very professional, well liked by our group."
- Human Resources Assistant, Hawkins Ash CPAs LLP
Company Christmas Party in Dresser, WI
Paul Miller did an excellent job engaging the audience and kept everyone laughing! Everyone at our holiday party was very pleased with his performance!!"
- Accounting Specialist, Bending Branches