Best Comedian Reviews
Show: All (default), Associations, Corporate, Christian, Agriculture, Holiday Parties
University of Virginia Investment Management Company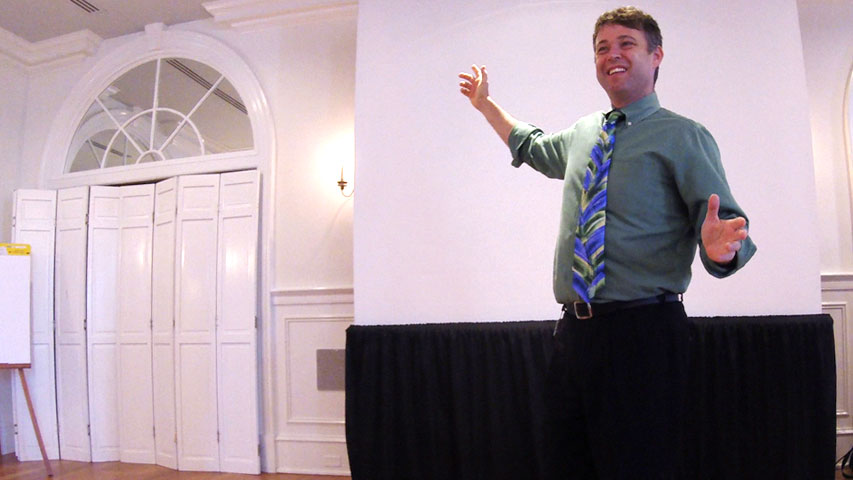 "Paul Miller is an engaging and high energy individual. Our group really liked him. Although Paul lightly covers the subject at hand, he is able to keep the audience's attention and send a message with his humor. The real takeaway was that EVERYONE felt included and all worked together doing a fun activity. He's also an amazing talent that gives your group a great show. Paul works with you to make him performance relevant to your group's needs." - Travel Specialist, Operations Retreat (Charlottesville, VA) 10/27/2017
---
Southern Forest Products Association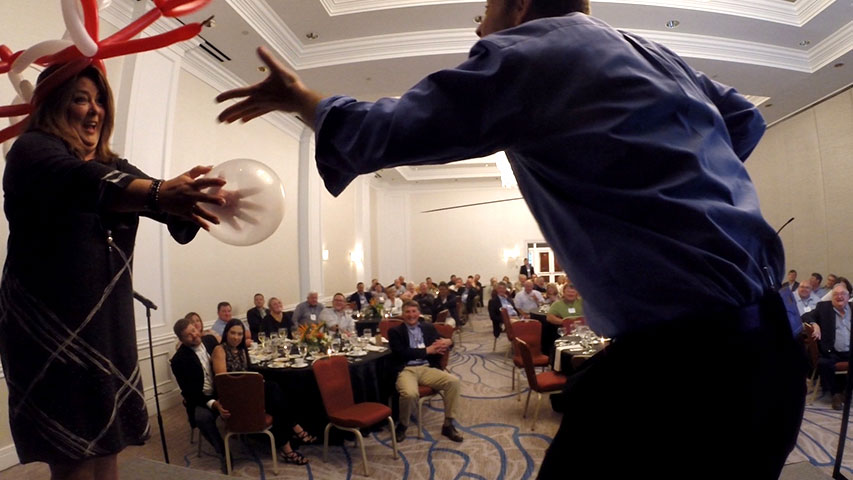 "Paul Miller is a great talent. We enjoyed his interaction with our members during a reception, ahead of his after-dinner performance. Paul kept our audience rolling with laughter and surprises." - Vice President, Communications, Annual Meeting (Bonita Springs, FL) 10/19/2017
---
Faith Bible Church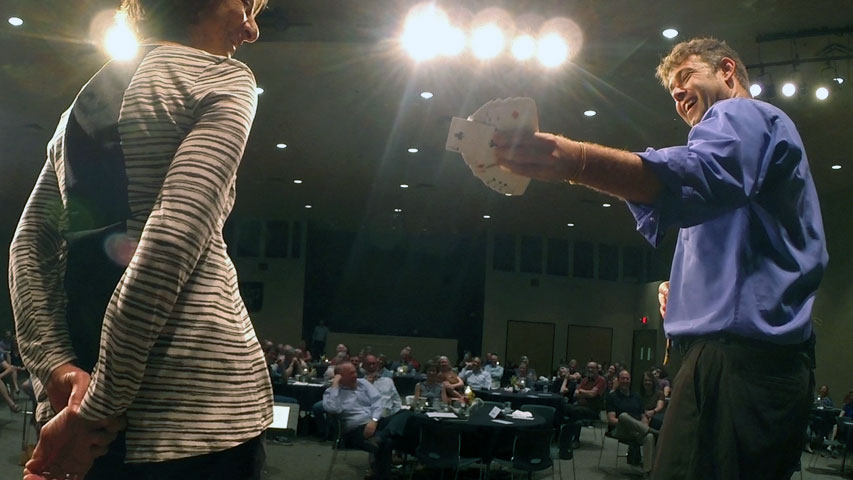 "Paul Miller was absolutely astounding in every way imaginable. From the very beginning he communicated very well. He was humble and sought to understand the nature of our event. Hey spent about an hour doing table side magic during dinner, and then did his comedy juggling act. He was warm, extremely funny, and drew everyone into participation. Paul has the amazing ability to make you feel like you have known him forever, and he is just a good friend who knows how to make you laugh. Thank you. He was exactly what I was hoping for." - Missions & Outreach Ministry, Capital Campaign Kickoff (Glendale, AZ) 10/13/2017
---
Essex Bank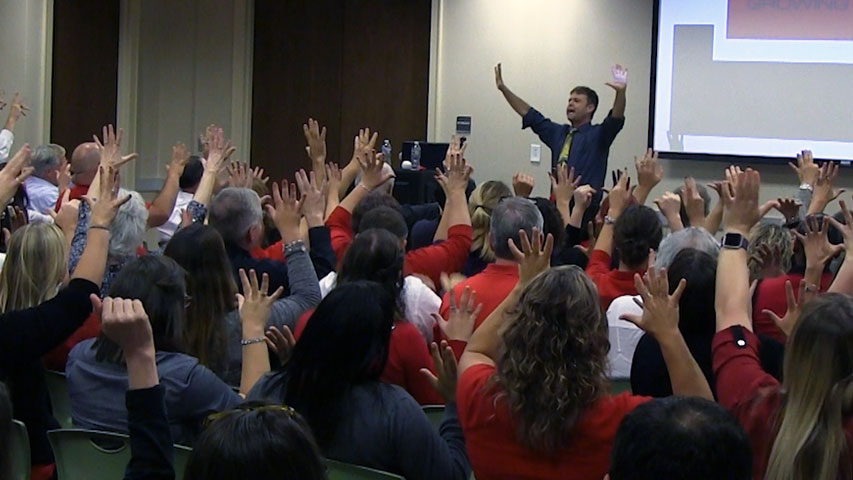 "Paul was perfect for our event!" - Director of Human Resources, Corporate Training Day (Richmond, VA) 10/9/2017
---
Harding University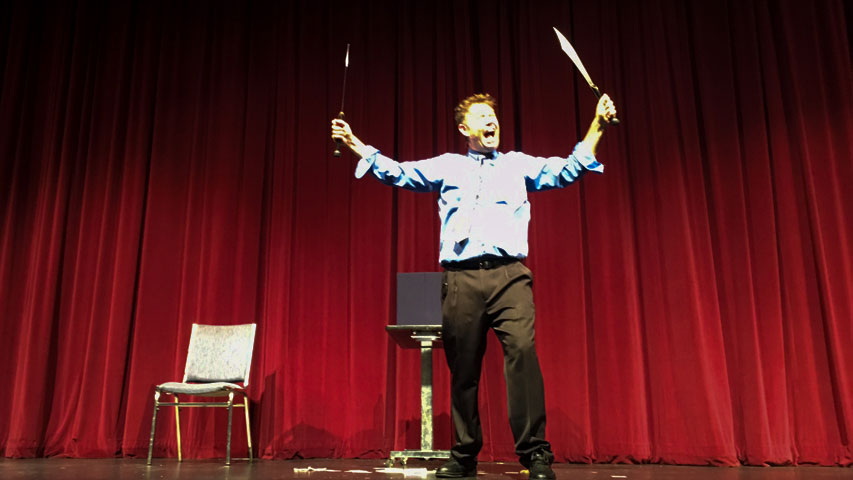 "Paul Miller was amazing. His high level energy was exactly what we were looking for. Even before the stage lights came on he was out entertaining the early arrivals with slight of hand illusions. You will love his non-stop crowd interaction. If you're looking for an entertainer who goes above and beyond, book Paul Miller. If you're looking for an entertainer who will make you laugh, book Paul Miller. If you're looking for an entertainer who will leave you amazed and asking for more... you know where I'm going, book Paul Miller!" - Director of Campus Life, Family Weekend (Searcy, AR) 9/29/2017
---
Charter Communications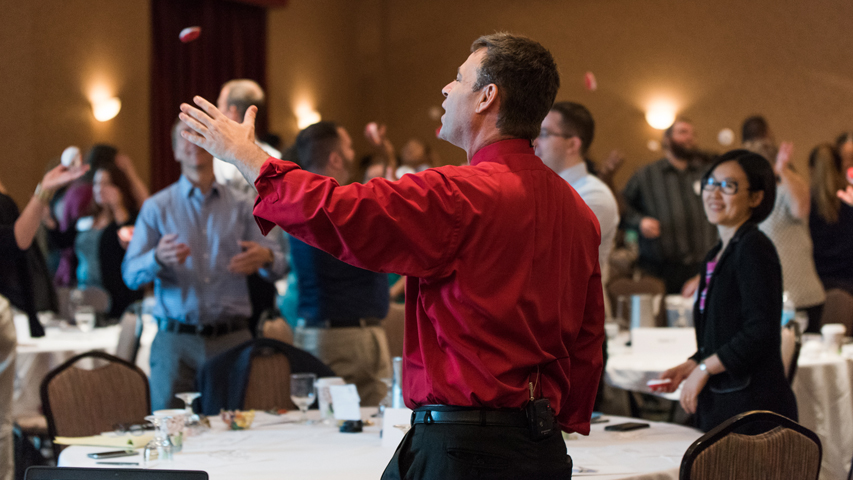 "Paul Miller was great and a wonderful add to our program. Thank you!" - VP, Compensation, Department Meeting (Cary, NC) 6/21/2017
---
Accessories Resource Team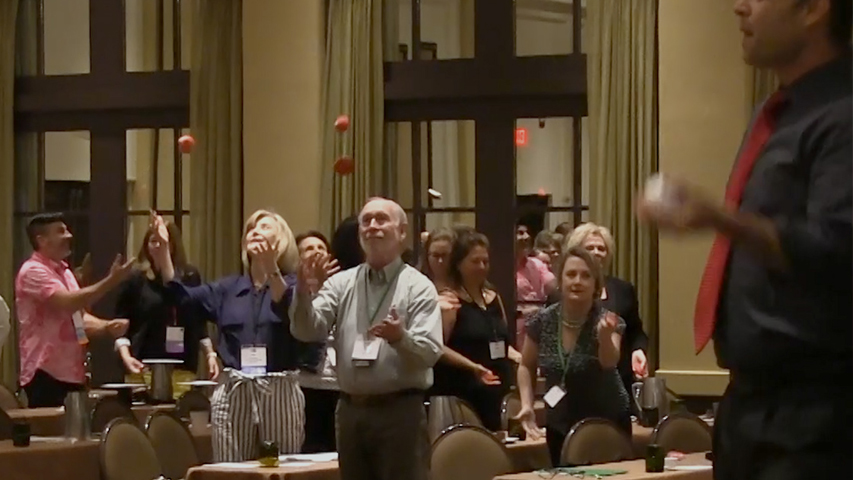 "What a fun performance! Paul entertained us and got our group actively involved in learning to juggle while reminding us of the juggling act we perform daily peppered with tidbits of wisdom. He was a pleasure to work with and his professionalism was appreciated." - Executive Director, Annual Conference (Scottsdale, AZ) 5/20/2017
---
Nespresso USA, Inc.
"Paul Miller was great! He was able to capture the essence of our Nespresso Brand in a very unique way. He was funny, resourceful and very accommodating." - Corporate Event Planner, Omni Channel Meeting (Washington, DC) 5/8/2017
---
Signature Advertising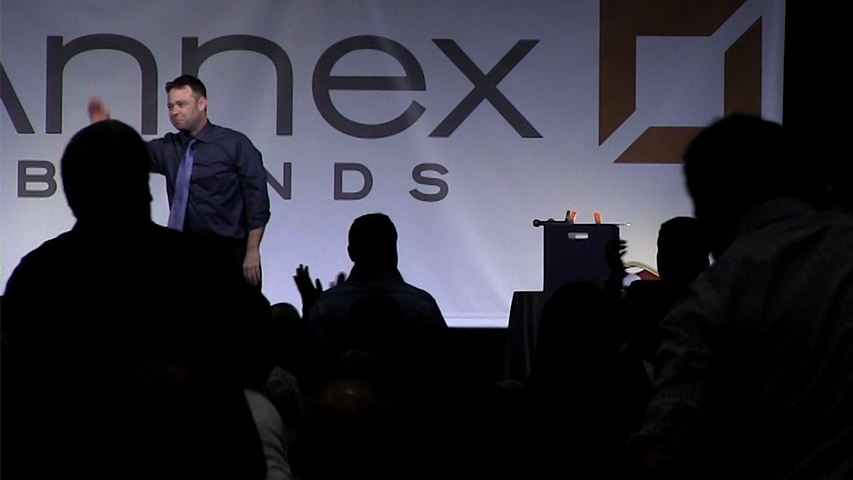 "It has been a joy and a pleasure working with Paul Miller. He worked with us at three shows in three separate locations all with a myriad of different technical, stage, and show requirements and performed exceptionally each and every time. He was a consummate professionally, rolling with whatever issues arose with poise and dignity, guaranteeing that show will go off without and every audience member was thoroughly entertained. I highly suggest Paul for events/shows/retreats you are planning, he is a great performer and wonderful person." - Account Manager, Trade Show (Las Vegas, NV) 4/22/2017
---
NC Farm Bureau Support Services Corp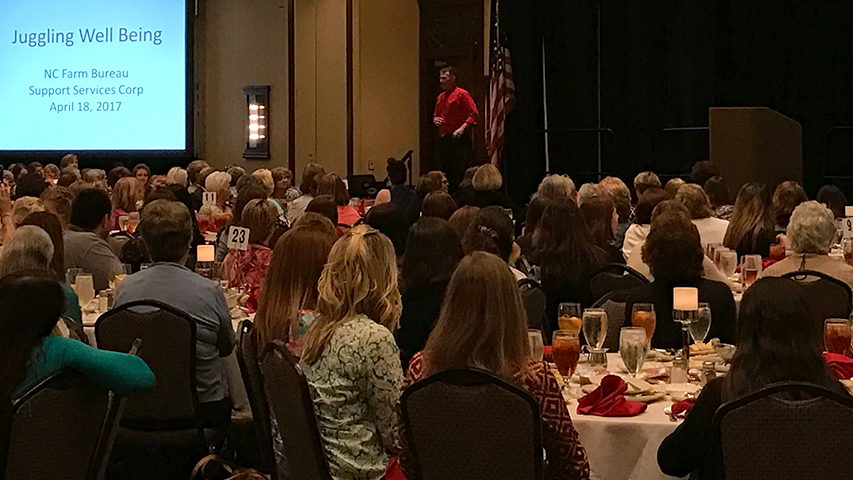 "Paul Miller was a very energetic and entertaining performer who brought everyday relevance to his juggling act." - Director, Customer Service Conference (Durham, NC) 4/18/2017
---
Arbor Green, Inc.
"We had Paul Miller at our annual safety meeting. He was absolutely amazing! A wonderful entertainer, and a very good juggler. I don't see how anyone could ever be disappointed in his performance. Thanks, Paul!" - President, Company Meeting (Portage, WI) 3/24/2017
---
City of Virginia Beach Library Department
"The physical activity tied with the spoken concepts made things easier to remember, and it was a very memorable and fun way to process information! I liked that it was presented in a practical, interactive, and fun way. I especially liked the Play Break where we could have hands-on learning with juggling, plate spinning, and other activities. Both presenters were extremely gracious, patient, and friendly. I would definitely recommend them to others!" - Librarian, All Staff Training Day (Virginia Beach, VA) 3/8/2017
---
Tates Creek Christian Church
"Paul Miller did a fine job for us. Everything we requested and I as well as attendees thoroughly enjoyed him. Just what we had in mind when we asked him to come." - Senior Adult Minister, Valentine Banquet (Lexington, KY) 2/10/2017
---
Blue River-Kansas City Baptist Association
"Paul Miller was extremely good. He is very talented and incredibly funny. The audience participation was great. We host an appreciation banquet every year and quite a few of the attendees said they thought Paul was the best yet!" - Administrative Assistant, Pastor Appreciation Banquet (Kansas City, MO) 2/3/2017
---
Farmer Boy Ag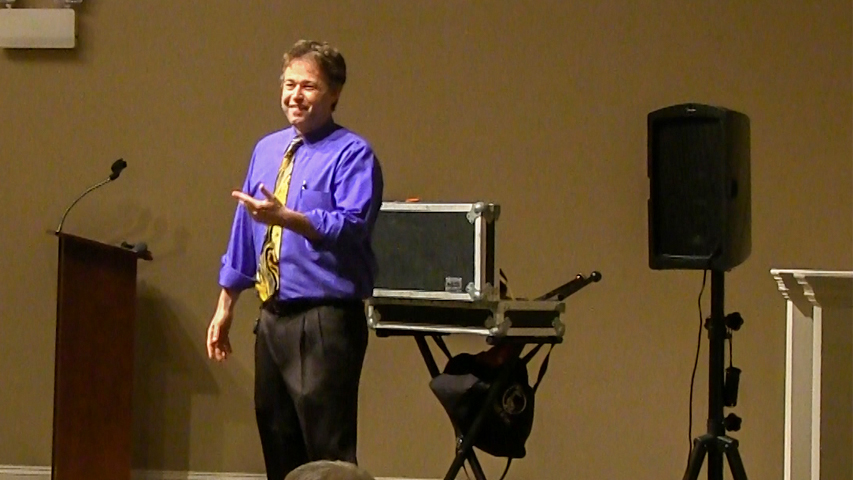 "Paul Miller was very funny. Everyone enjoyed the interactive juggling portion of the show. We were extremely satisfied." - Event Planner, Holiday Banquet (Lebanon, PA) 1/28/2017
---
A.J. Blosenski, Inc.
"What an awesome evening with had with Mr. Paul Miller! We had the absolute best time! Haven't laughed that hard in quite awhile! Nothing but super favorable comments from our employees and guests! Loved the interaction Paul had with our crowd and the way he pulled them all into his "act". His quick wit and comeback lines were spot on! And by the way HE was laughing throughout the evening, I could tell he was having quite the good time himself! The hour flew by and we could have been entertained by him all evening! We hated to see it come to an end! I was able to sit with Paul personally earlier in the evening and he is a sweet, lighthearted person that I enjoyed getting to know! It was worth every penny spent for such good humor and entertainment! This year's corporate party will be remembered for many years to come!" - Owner, Company Christmas Party (Lancaster, PA) 12/17/2016
---
Precise Buildings, LLC
"Five Stars across the board. Paul was great. Everyone loved his show. I would highly recommend him to anyone." - Owner, Company Holiday Party (Lancaster, PA) 12/16/2016
---
Southeast Culvert, Inc.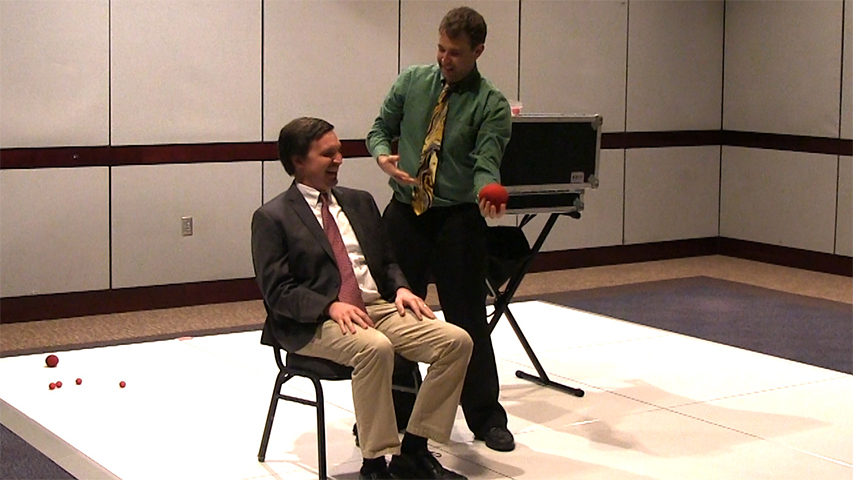 "We were very pleased with Paul. He involved the entire crowd and was truly funny. He kept everyone laughing and that is a huge thing for our group. We would recommend him for sure to anyone we knew having a party. Thanks again Paul for a great time!" - Event Planner, Office Christmas Party (Duluth, GA) 12/10/2016
---
DAVCON, Inc.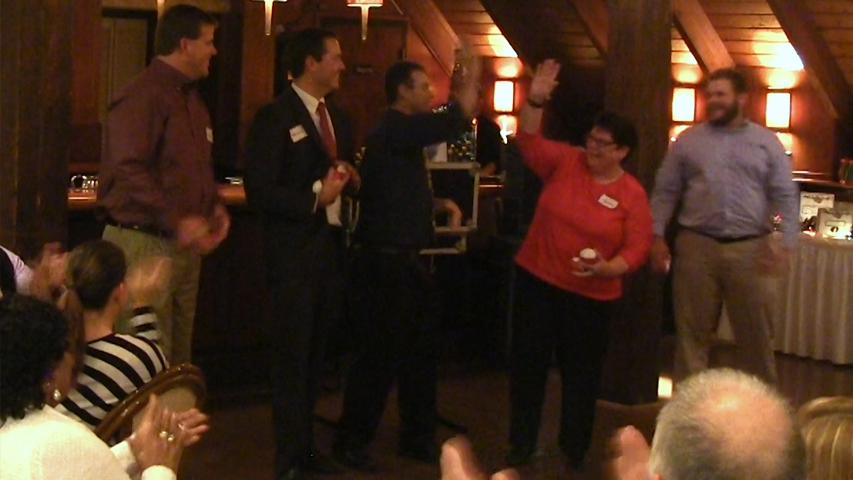 "Paul was extremely entertaining and well received by our company folks. We asked for some emphasis on safety as it is a large part of what we do and he blended some very nice ways of mentioning it in his tricks and routines. We would highly recommend him for a company event." - President, Company Christmas Party (Virginia Beach, VA) 12/4/2016
---
Delaware Electric Cooperative, Inc.
"Paul Miller was just plain fun! Everyone had great time and all were laughing! He exceeded my expectations and every one thoroughly enjoyed his performance. It was the perfect way to end our employee event by having him at the end of the day. I would recommend Paul Miller for any corporate event." - Human Resources Manager, Employee Event (Bridgeville, DE) 11/8/2016
---
Princeton Community Hospital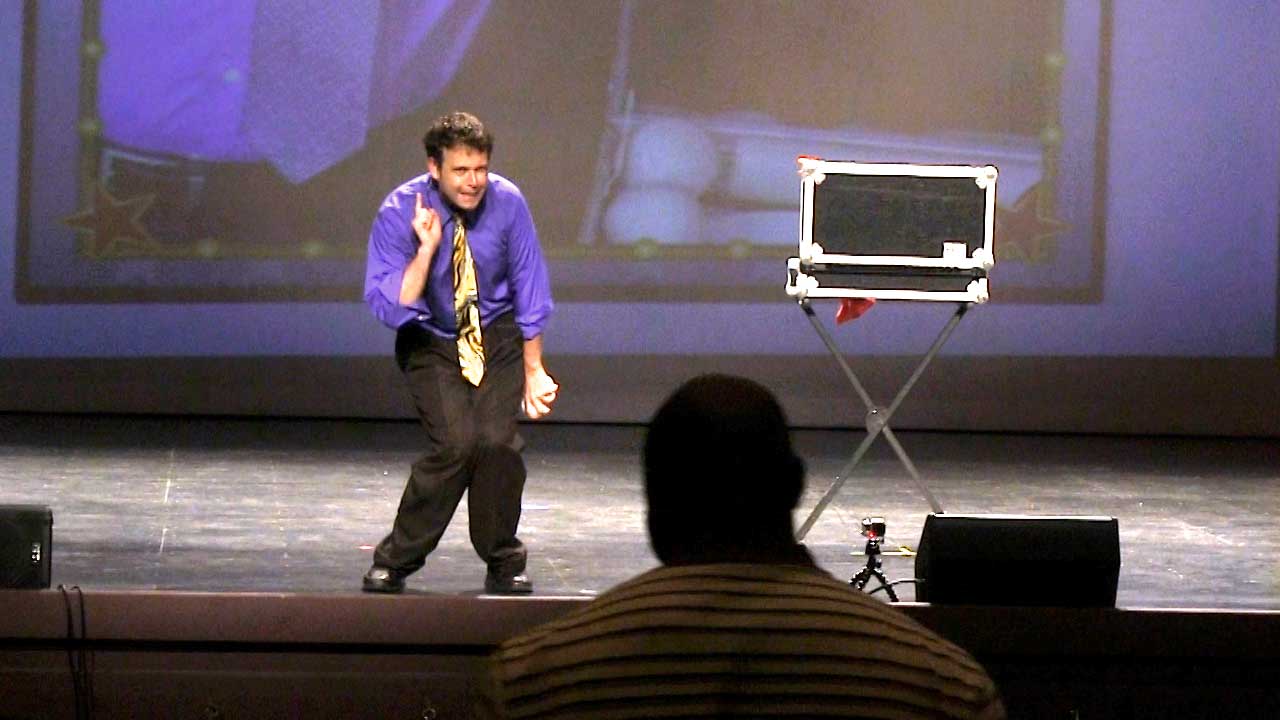 "We were so pleased with Paul Miller's performance!! We have received nothing but positive feedback. His show is one of a kind! He was able to really engage the audience. I would highly recommend him to anyone." - Employee Relations Manager, Employee Recognition Banquet (Princeton, WV) 10/18/2016
---
Fairleigh Dickinson University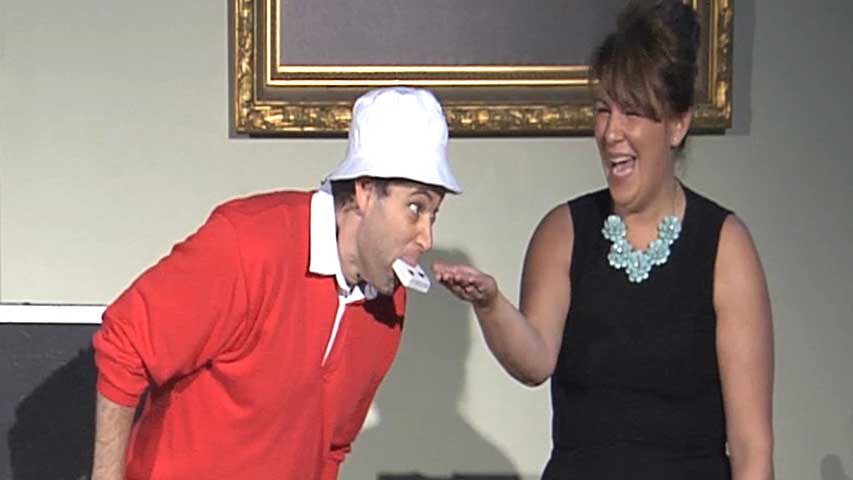 "Paul Miller was excellent! He went above and beyond. His performance was everything we expected and more. He jumped right in and became part of the theme of the party. Theme was nautical and he became "Gilligan". He has received rave reviews. We can't wait until we have another event when we can invite him back to FDU." - Special Assistant to the President, Retirement Dinner/Party (Madison, NJ) 5/14/2016
---
Cardinal FG
"Paul Miller's performance was great. The Plant manager said in the morning meeting that this was the best entertainment at an awards dinner in the 14 years Cardinal had been doing the dinners. Thanks for everything. Now all I have to do is top it next year!" - Human Resources Manager, Service Award Dinner (Mooresville, NC) 5/7/2016
---
YMCA of the Triangle
"Paul Miller exceeded our expectations. I heard lots of positive comments that his humor and show were spot on and a perfect start of the show." - Associate Executive Director, Y-Guides Winter Inning (Durham, NC) 1/31/2016
---