Best Corporate Comedian Reviews
Show: All (default), Associations, Corporate, Christian, Agriculture, Holiday Parties
Charter Communications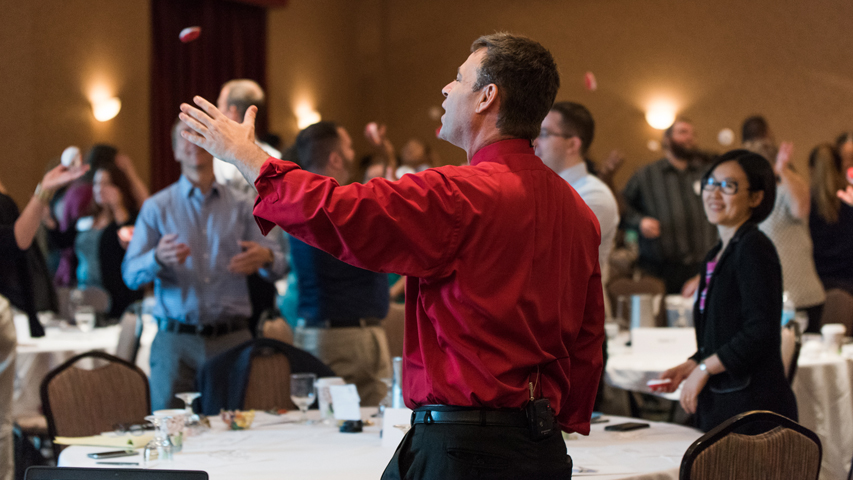 "Paul Miller was great and a wonderful add to our program. Thank you!" - VP, Compensation, Department Meeting (Cary, NC) 6/21/2017
---
Nespresso USA, Inc.
"Paul Miller was great! He was able to capture the essence of our Nespresso Brand in a very unique way. He was funny, resourceful and very accommodating." - Corporate Event Planner, Omni Channel Meeting (Washington, DC) 5/8/2017
---
Signature Advertising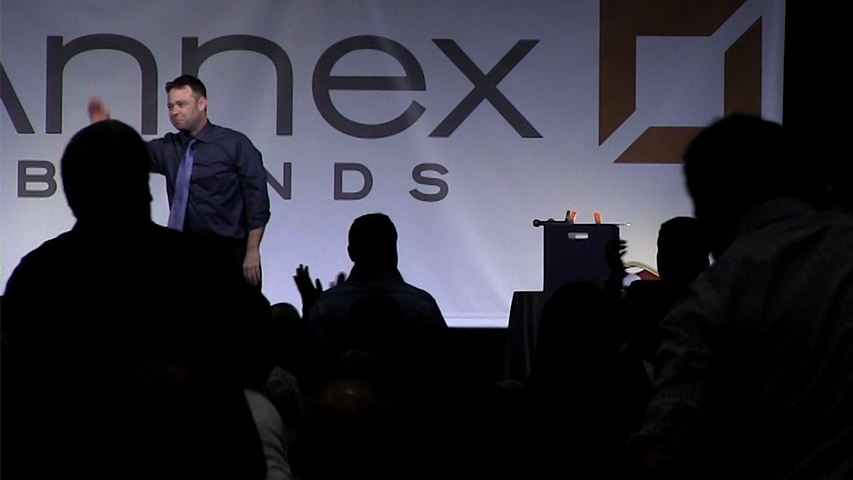 "It has been a joy and a pleasure working with Paul Miller. He worked with us at three shows in three separate locations all with a myriad of different technical, stage, and show requirements and performed exceptionally each and every time. He was a consummate professionally, rolling with whatever issues arose with poise and dignity, guaranteeing that show will go off without and every audience member was thoroughly entertained. I highly suggest Paul for events/shows/retreats you are planning, he is a great performer and wonderful person." - Account Manager, Trade Show (Las Vegas, NV) 4/22/2017
---
NC Farm Bureau Support Services Corp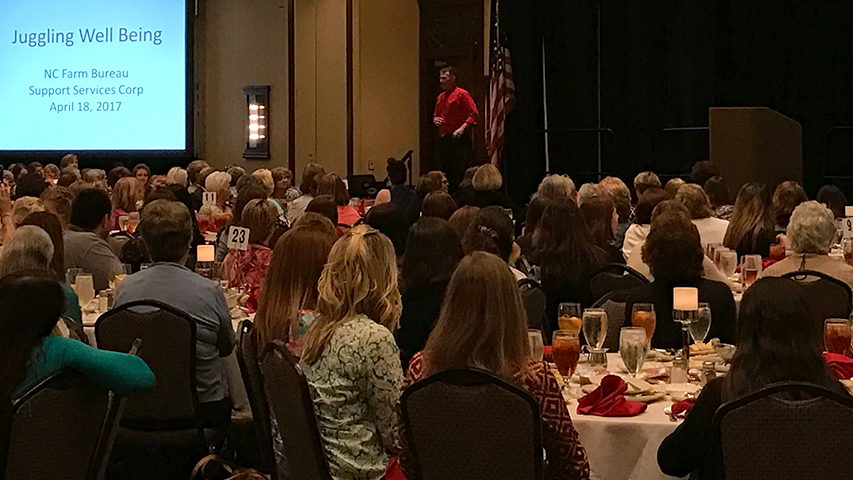 "Paul Miller was a very energetic and entertaining performer who brought everyday relevance to his juggling act." - Director, Customer Service Conference (Durham, NC) 4/18/2017
---
Arbor Green, Inc.
"We had Paul Miller at our annual safety meeting. He was absolutely amazing! A wonderful entertainer, and a very good juggler. I don't see how anyone could ever be disappointed in his performance. Thanks, Paul!" - President, Company Meeting (Portage, WI) 3/24/2017
---
Farmer Boy Ag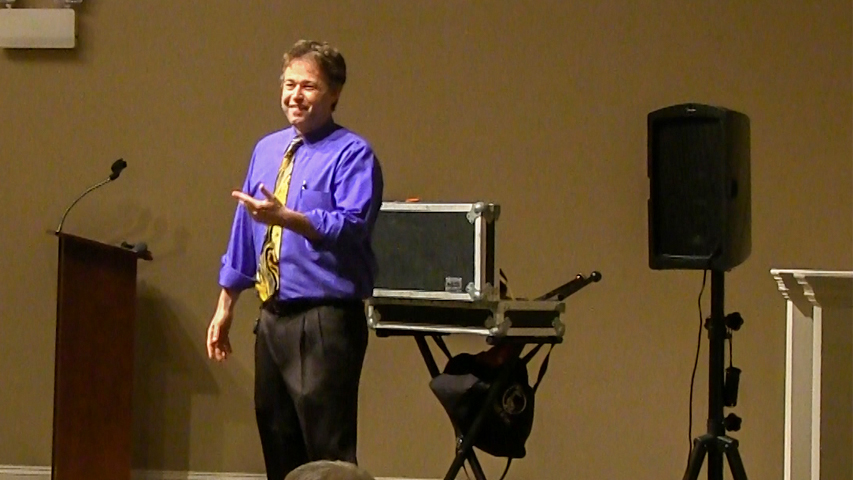 "Paul Miller was very funny. Everyone enjoyed the interactive juggling portion of the show. We were extremely satisfied." - Event Planner, Holiday Banquet (Lebanon, PA) 1/28/2017
---
A.J. Blosenski, Inc.
"What an awesome evening with had with Mr. Paul Miller! We had the absolute best time! Haven't laughed that hard in quite awhile! Nothing but super favorable comments from our employees and guests! Loved the interaction Paul had with our crowd and the way he pulled them all into his "act". His quick wit and comeback lines were spot on! And by the way HE was laughing throughout the evening, I could tell he was having quite the good time himself! The hour flew by and we could have been entertained by him all evening! We hated to see it come to an end! I was able to sit with Paul personally earlier in the evening and he is a sweet, lighthearted person that I enjoyed getting to know! It was worth every penny spent for such good humor and entertainment! This year's corporate party will be remembered for many years to come!" - Owner, Company Christmas Party (Lancaster, PA) 12/17/2016
---
Precise Buildings, LLC
"Five Stars across the board. Paul was great. Everyone loved his show. I would highly recommend him to anyone." - Owner, Company Holiday Party (Lancaster, PA) 12/16/2016
---
Southeast Culvert, Inc.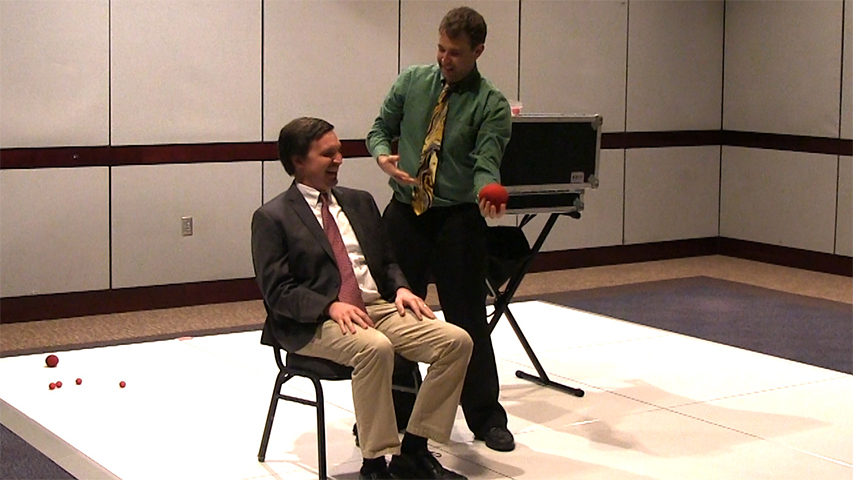 "We were very pleased with Paul. He involved the entire crowd and was truly funny. He kept everyone laughing and that is a huge thing for our group. We would recommend him for sure to anyone we knew having a party. Thanks again Paul for a great time!" - Event Planner, Office Christmas Party (Duluth, GA) 12/10/2016
---
DAVCON, Inc.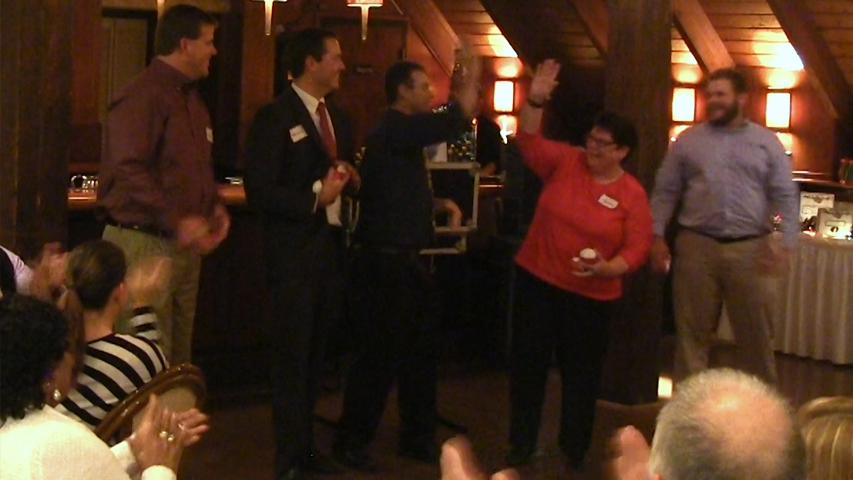 "Paul was extremely entertaining and well received by our company folks. We asked for some emphasis on safety as it is a large part of what we do and he blended some very nice ways of mentioning it in his tricks and routines. We would highly recommend him for a company event." - President, Company Christmas Party (Virginia Beach, VA) 12/4/2016
---
Delaware Electric Cooperative, Inc.
"Paul Miller was just plain fun! Everyone had great time and all were laughing! He exceeded my expectations and every one thoroughly enjoyed his performance. It was the perfect way to end our employee event by having him at the end of the day. I would recommend Paul Miller for any corporate event." - Human Resources Manager, Employee Event (Bridgeville, DE) 11/8/2016
---
Princeton Community Hospital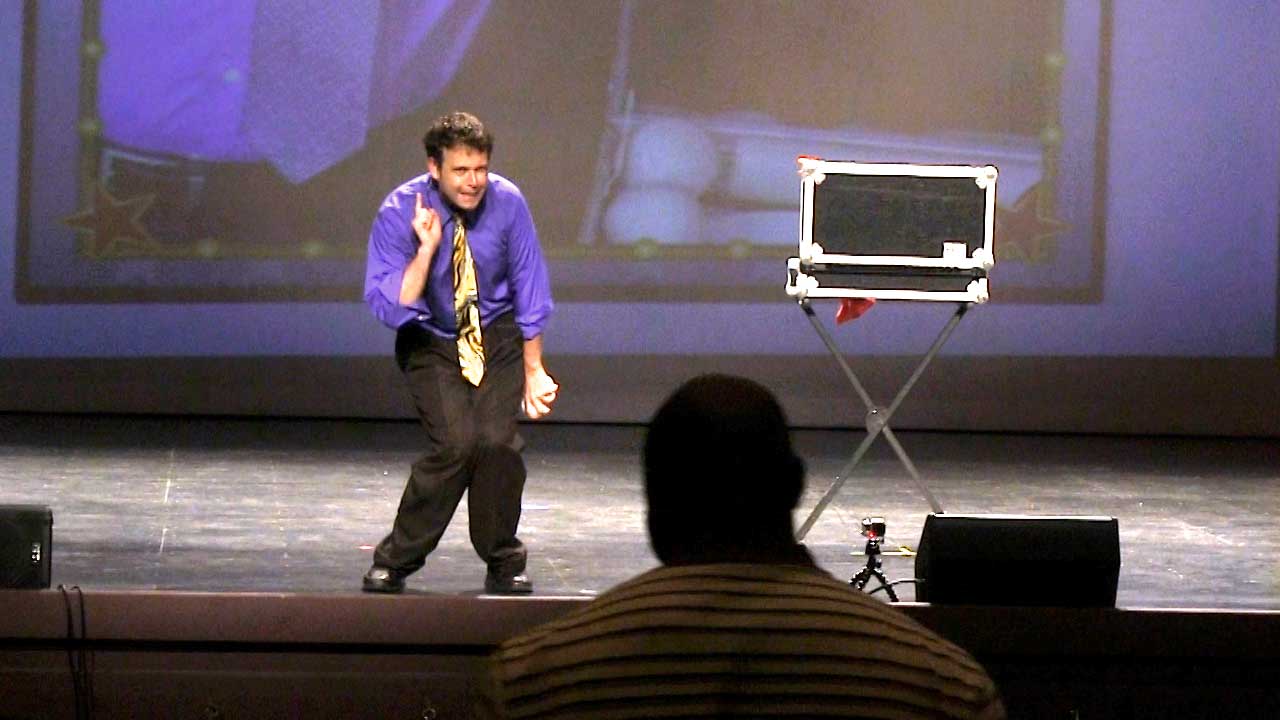 "We were so pleased with Paul Miller's performance!! We have received nothing but positive feedback. His show is one of a kind! He was able to really engage the audience. I would highly recommend him to anyone." - Employee Relations Manager, Employee Recognition Banquet (Princeton, WV) 10/18/2016
---
Fairleigh Dickinson University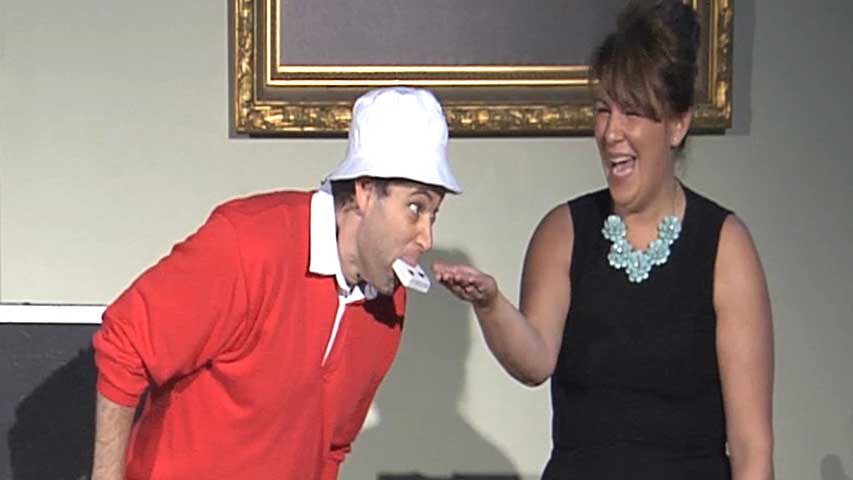 "Paul Miller was excellent! He went above and beyond. His performance was everything we expected and more. He jumped right in and became part of the theme of the party. Theme was nautical and he became "Gilligan". He has received rave reviews. We can't wait until we have another event when we can invite him back to FDU." - Special Assistant to the President, Retirement Dinner/Party (Madison, NJ) 5/14/2016
---
Cardinal FG
"Paul Miller's performance was great. The Plant manager said in the morning meeting that this was the best entertainment at an awards dinner in the 14 years Cardinal had been doing the dinners. Thanks for everything. Now all I have to do is top it next year!" - Human Resources Manager, Service Award Dinner (Mooresville, NC) 5/7/2016
---
Quality Structures Inc.
"Paul Miller put on a great show for us. I received many compliments. He kept the audience engaged and laughing. Everything went very smooth with both Paul and with the agency. I'll be contacting you soon for next year's show." - Owner, Annual Holiday Party (Lawrence, KS) 1/23/2016
---
ROYAL Engineered Composites, Inc.
"We have received nothing but rave reviews about Paul Miller and his performance. He was prompt, accommodating, and fantastic at engaging the crowd. He is extremely talented and just a joy to watch." - Event Planner, Employee Appreciation Dinner (Minden, NE) 1/16/2016
---
Creative Plantscapes Inc.
"Paul Miller was a complete hit!!! He was very energetic and completely hilarious right from the start. Not only is he very talented with his juggling, but also had us baffled with some of his magic!! He was very personable, related to the audience very well, and had us laughing all night long. I would recommend him to anyone who just wants to have a good time!!!" - President, Company Christmas Party (Lewisburg, PA) 12/17/2015
---
Ivan Weaver Construction
"Everything went great. Paul Miller was great. All of the guys absolutely loved him. I really appreciate the clean act and way he conducted himself. I have already referred him to a couple other businesses. Thanks again." - Office Manager, Company Christmas banquet (Sugarcreek, OH) 12/11/2015
---
Nickle Electrical Companies
"Paul Miller was so personable and he interacted with our employees so well. Everyone enjoyed his performance, including the strolling magic during the cocktail hour. We enjoyed having him at our event and would definitely book him again in the future." - Secretary/Treasurer, Employee Service Awards (Newark, DE) 11/6/2015
---
Newbridge Bank Corp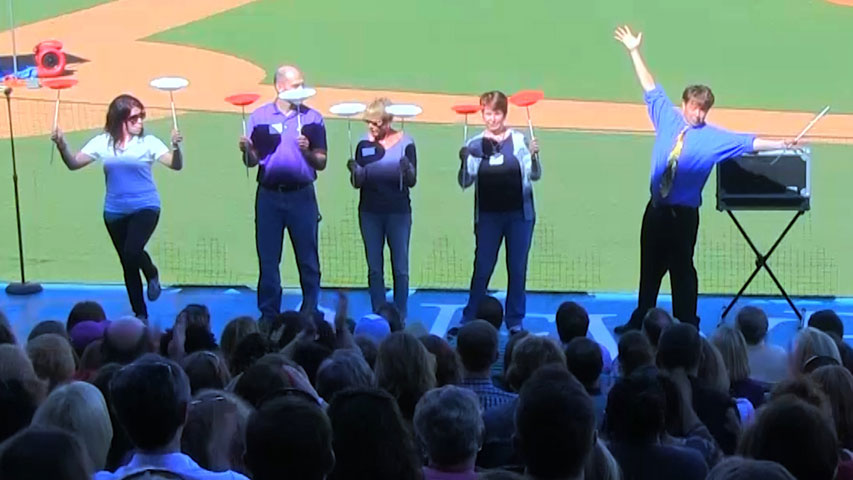 "We loved Paul Miller! He not only did a great job as per our expectations of his official 'Act' but he was able to truly 'go with the flow' as we did have some technical issues along the way. He just went with it and our crowd loved him. Such a great demeanor and fun. I will highly recommend him and hope that we might have opportunity to hire him again." - Client Hospitality Manager, Employee Appreciation Day (Greensboro, NC) 10/12/2015
---
Precept Marketing Group
"We all appreciated Paul Miller's time with our company. He kept us laughing and everyone had a great time. Enjoyable entertainment for our sales conference banquet. Clever and witty, able to think on the spot and able to reference elements from our meeting and bring them back in a humorous way. Thanks again." - Director of Business Development, Sales Banquet (Greenville, SC) 8/31/2015
---
G & B Energy
"Paul Miller did an excellent job! He bonded very well with our group and his presentation worked well for us. I think he was the fourth performer from your agency and all have been well received." - Vice President, Annual Company Meeting (Hickory, NC) 5/21/2015
---
USA Risk Group
"Paul Miller exceeded our expectations. He was wonderfully engaged with the audience and in addition to being a talented juggler, has an infectious sense of humor. It really was good clean fun and a great break from the educational content throughout the rest of the day. Many, many thanks!" - Vice President, Executive Educational Conference (Charlotte, NC) 5/20/2015
---
Comporium, Inc.
"Paul Miller was so professional and approachable. His rapport with our family members was immediate and genuine. Our group ages from age 90 to age 6, and amazingly, he connected with everyone! Paul had been asked to communicate a message that emphasized the importance of communication and living up to your potential. He did both via his magic, juggling and his lighthearted antics. The message was strong and clear, but like most good teachers, you hardly realized you were learning because it was so fun. Having Paul do a presentation was a big departure from our normally serious 'business-focused' meeting. Our most skeptical attendee approached me after the afternoon and told me that it was brilliant and suggested we hire Paul for the Company Christmas Party! In closing, we will look for an opportunity to utilize Paul again within our organization, and thank you very much for making him available to us." - Director of Shareholder Services, Family Council Meeting (Rock Hill, SC) 5/16/2015
---